Every Day Is Dental Care Day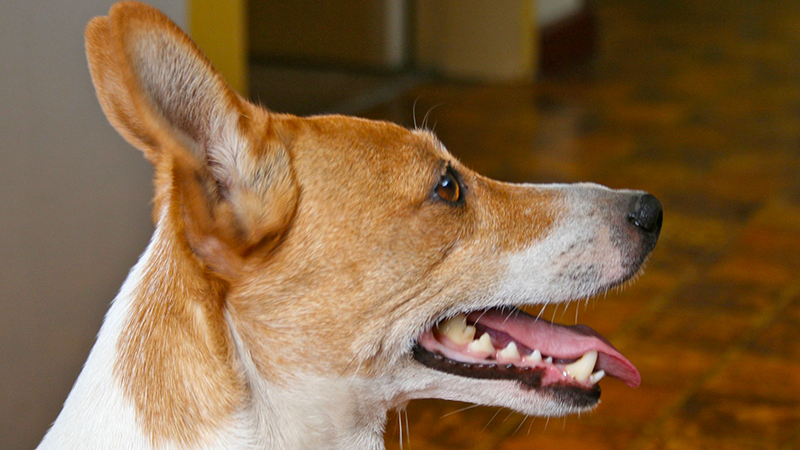 With National Pet Dental Month beginning in February, the dental health of our patients is a main focus of our practice right now. While having dental procedures performed is key to help maintain dental health, home dental care is also an extremely important aspect of maintaining dental health in dogs and cats.
The goal of practicing home dental care is to prevent or control periodontal disease by reducing plaque and tartar buildup. In order to be most beneficial, this must be practiced long term. There are various home dental care options available and the combination of different methods is ideal.
The following are examples of home dental care options:
Brushing the Teeth
This is the most effective way to slow the progression of dental disease between dental cleanings. By brushing the teeth, formation of the film of bacteria on the teeth (known as plaque) is disrupted. Ideally the teeth should be brushed daily for the best results. Introducing your pet to brushing when they are younger is easiest for both you and your pet. Your pet will likely resist having the teeth brushed at first. Please remain patient and persistent, as it will take some time for them to get used to it.
Be sure to use a pet-safe toothpaste and avoid using human products. Toothpastes come in a variety of flavors, so hopefully you can find one that your pet will enjoy. You can also try a variety of pet toothbrushes styles until you find one that works best for your pet.
Dental Rinses
As with brushing, it may take time for your pet to adjust to the taste and having dental rinse applied. Some rinses taste better than others. Find one your pet likes. We recommend finding a rinse that contains chlorhexidine, which is one of the most effective antiseptics and helps prevent plaque formation on the teeth.
Dental Diets and Treats
Diets and treats formulated to address pets' dental health rely on the shape or size of the kibble and the ingredients of the food to effective. The diets can be fed as the main diet and also as treats. Examples of prescription diets include Hill's Prescription Dental t/d Dental Care, Royal Canin Dental Care, and Purina Pro Plan Veterinary Diets DH Dental Health. There are also over-the-counter diets and treats available without a prescription.
The Veterinary Oral Health Council's (VOHC) Seal of Acceptance is awarded to home oral hygiene products that meet or exceed the VOHC standard for slowing down the accumulation of dental plaque and tartar. Check out these links to learn which products have the VOHC Seal of Acceptance:
Dogs – http://www.vohc.org/VOHCAcceptedProductsTable_Dogs.pdf
Cats – http://www.vohc.org/VOHCAcceptedProductsTable_Cats.pdf
Taking an active role in your pet's dental care will help reduce dental disease and potentially life-threatening heart and kidney disease, which is why it is so important! Please contact us if you have any questions regarding home dental care for your pet.
Amber Slaughter, DVM
Image by Lynn Greyling from Pixabay