Get to Know the Medical District Veterinary Clinic Team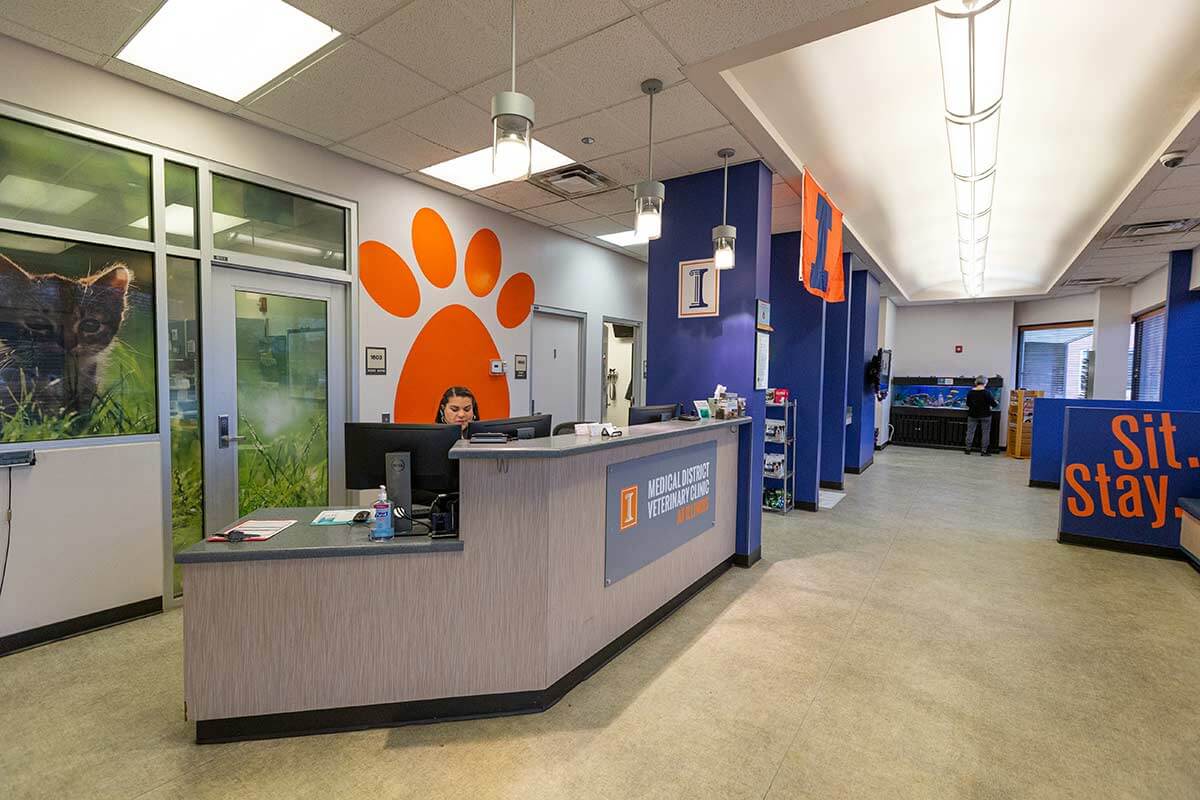 Everyone at Medical District Veterinary Clinic is a pet lover at heart, and we are committed to providing the highest standard of care for your cherished pet. We have great respect for the human-animal bond, and we always treat your pet like a special member of the family.
Our Connection to the University of Illinois
Our team knows that exceptional veterinary care requires more than just a love for pets; it also takes in-depth knowledge of the latest advances in animal medicine. That's why we're proud to be associated with the University of Illinois College of Veterinary Medicine. This affiliation allows our doctors and staff to access the latest medical technology and treatment techniques, and it expands our knowledge of high-quality veterinary care.
Our Team
We invite you to learn more about our veterinarians and staff:
Low-Stress Philosophy
We know that taking your pet to the vet can be stressful. At Medical District Veterinary Clinic, we practice a low-stress philosophy to minimize anxiety and maximize safety for all our pet patients.
We are also a Cat Friendly Practice®. Our veterinary staff is trained to recognize signs of anxiety/tension in your furry friend and to respond with gentle care and compassion to ensure a positive experience for everyone.
Job Opportunities
Interested in joining the team at Medical District Veterinary Clinic? Check out our current job opportunities.
Sign up for our newsletter to get the latest news and stories from Medical District Veterinary Clinic!