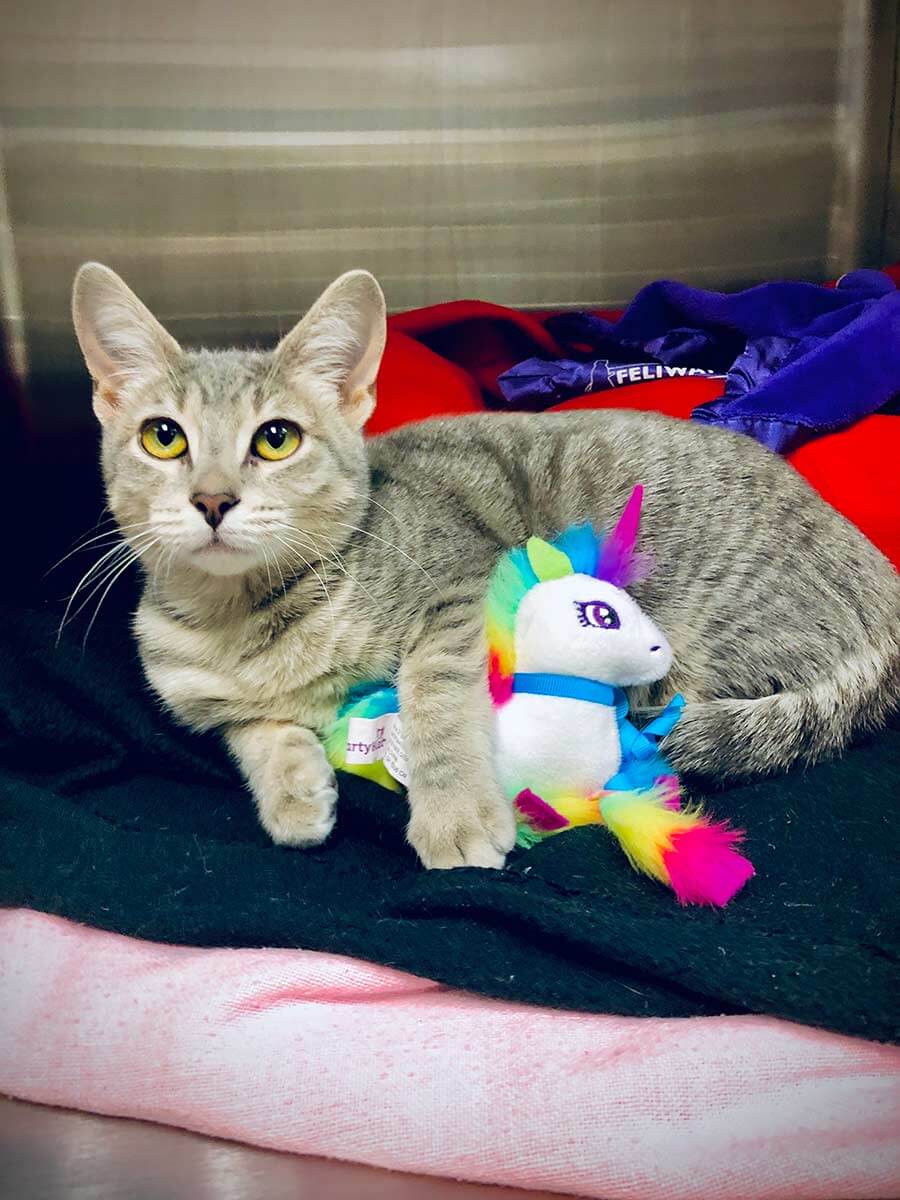 At Medical District Veterinary Clinic, we understand that taking your pet to the vet can be a stressful experience. That's why our team practices a low-stress philosophy and is commited to delivering advanced, compasionate care for your cat or dog. Because pets always come first at our clinic, we treat your cherished feline or canine like a member of the family. Many of our team are Fear Free® Certified, which means they are specifically trained to reduce or eliminate any fear, anxiety, or stress your pet may have.
Feline-Focused Veterinary Care
We also work hard to provide a warm, feline-friendly space, and our team members are trained to focus on the safety and comfort of your beloved pet at all times. We're currently remodeling our facility to add four cat-only patient rooms, and an exclusive waiting room for cats.
Cat Friendly Practice®
As a Cat Friendly Practice®, we tailor our veterinary services to your cat's individual health needs to provide the best possible treatment and care. Our doctors are trained to recognize symptoms of poor health or potential disease in cats, including hyperthyroidism, high blood pressure, diabetes, and arthritis. In addition, we're affiliated with the University of Illinois College of Veterinary Medicine, which ensures we remain current in the latest developments in veterinary research and education.
To learn more about our cat-friendly services, please give us a call at (312) 226-2588 or contact us for an appointment online.