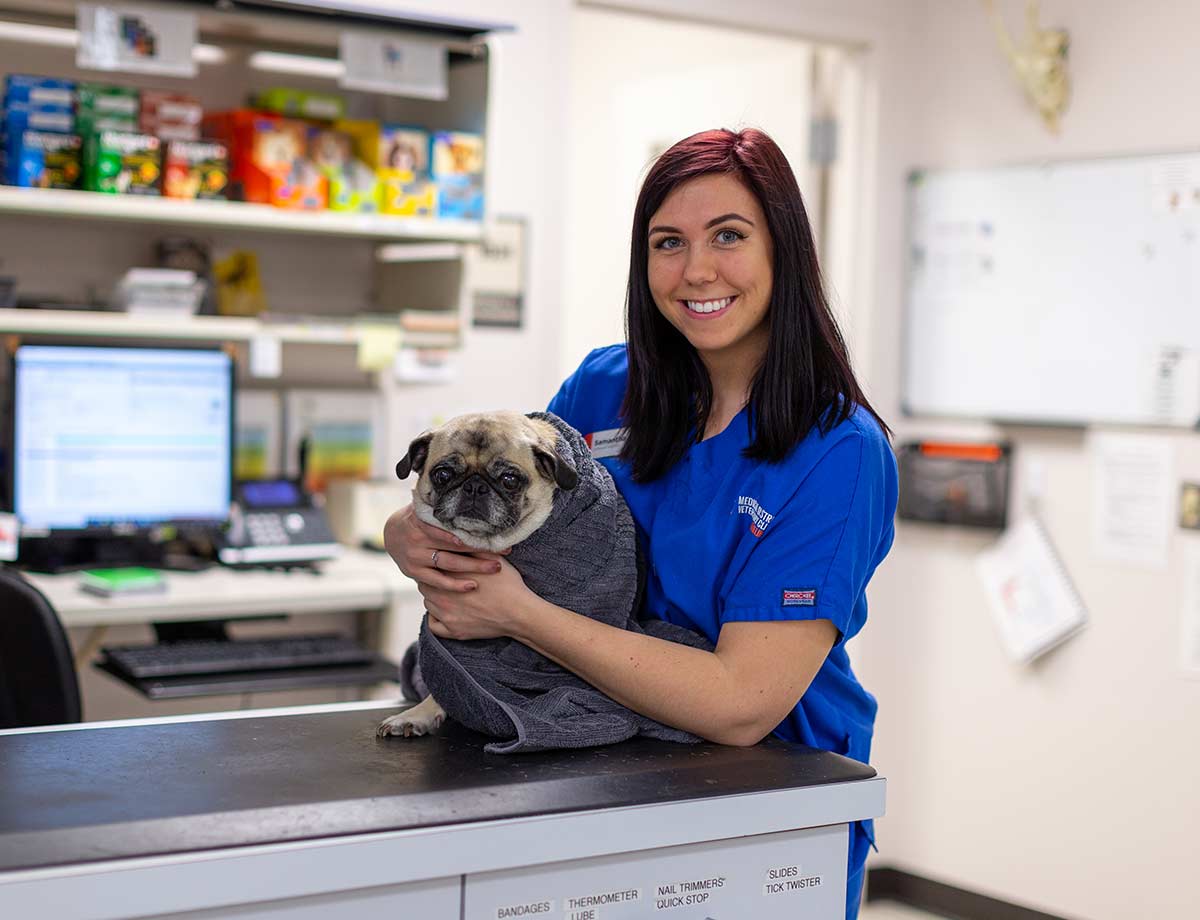 At Medical District Veterinary Clinic, we believe that an ounce of prevention is worth a pound of cure. That's why we recommend annual wellness visits.
We provide a wide range of preventive care services, including:
Nose-to-tail physical exam—includes checking the eyes, ears, and skin for any infections or abnormalities
Bloodwork testing and diagnostic imaging
Dental check-up—a simple evaluation of your pet's teeth and gums
Vaccinations:

Dogs—rabies, distemper/parvo leptospirosis, Bordetella, canine influenza, Lyme
Cats—rabies, rhinotracheitis, calicivirus, panleukopenia (FVRCP), leukemia
Other vaccines customized to your pet's age, lifestyle, and environment

Parasite prevention

Heartworm Testing—screening for heartworms that live in the blood stream
Fecal Analysis—screening for parasite that live in the intestines

Microchipping
Nutritional counseling
Pet owner education
Cat Friendly® Practice
Medical District Veterinary Clinic is a Cat Friendly Practice, and we're affiliated with the University of Illinois College of Veterinary Medicine. We're here to help your furry friend get the best veterinary care in Chicago!
New Patient Form
Please download and complete our new patient form prior to your first visit.
To learn more about our pet wellness and preventive care services, please call us or contact us for an appointment.