×
Attention
Our office will have the following adjusted hours during the upcoming holiday season:
Monday, Dec. 25: Closed
Tuesday, Dec. 26: Closed 
Wednesday, Dec. 27: Closed 
Thursday, Dec. 28: Open regular hours, 7am - 7pm 
Friday, Dec. 29: Open regular hours, 7am - 5pm 
Saturday, Dec. 30: Open regular hours, 7am - 1pm 
Monday, Jan. 1: Closed 
We will also be closed on Monday, Jan. 15, in observation of Martin Luther King Jr. Day.
_____________________________________________________________________________________________
New Policy Requires Deposits for First-Time Clients, Clients with No-Show History
The staff at Medical District Veterinary Clinic truly loves our patients, clients, and jobs. This message informs you that, to address a steep rise in the number of no-shows, we have adopted a new deposit policy for certain clients.
Read the full policy on our website.
A blog post by Dr. Sullivan outlines the industry trends and impact on our clinic that led to creating this new policy.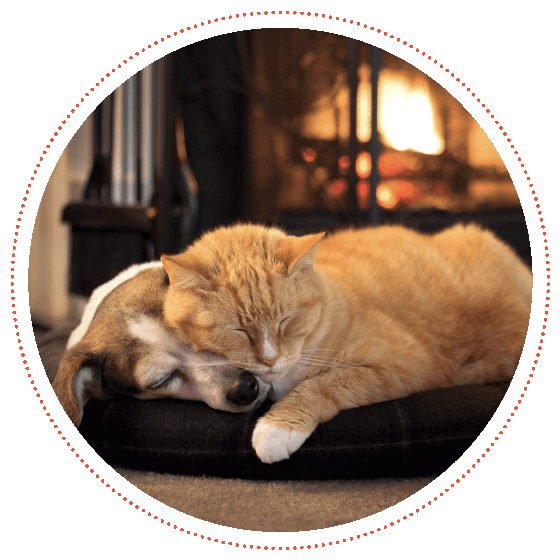 Medical District Veterinary Clinic is a full-service, family-oriented practice where your pet is a special member of the family! We cater to cats and dogs in Chicago, Illinois. As a Cat Friendly Practice® our feline patients have full access to a cat-friendly space certified as GOLD status by the American Association of Feline Practitioners.
Commitment to Care
At Medical District Veterinary Clinic, we follow a low-stress philosophy when interacting with our patients to communicate a sense of safety and trust. Most of our team is Fear Free Certified to provide the best experience for you and your pet.
We offer flexibility in scheduling, complimentary parking, and more. We also make it easy for you and your pet to forge a lifelong relationship with our caregivers, which maximizes the overall well-being of your dog or cat. We place a high value on listening and communicating with our clients to ensure the health of every patient.
Veterinary Services
Our veterinary team is trained in the latest medical and diagnostic techniques. We also provide wellness and prevention services, geriatric care, dentistry, and surgical services. At Medical District Veterinary Clinic, you can expect high-quality, compassionate care!
University of Illinois
We are the only Chicago-area clinic that's part of the University of Illinois College of Veterinary Medicine. We've been caring for dogs and cats and their people since 2009.
Our hospital is conveniently located just off I-290 in the Medical District on West Harrison Street.
To learn more about our services or to schedule a visit, please call us at (312) 226-2588 or contact us for an appointment today.