Giving - The Good Human Fund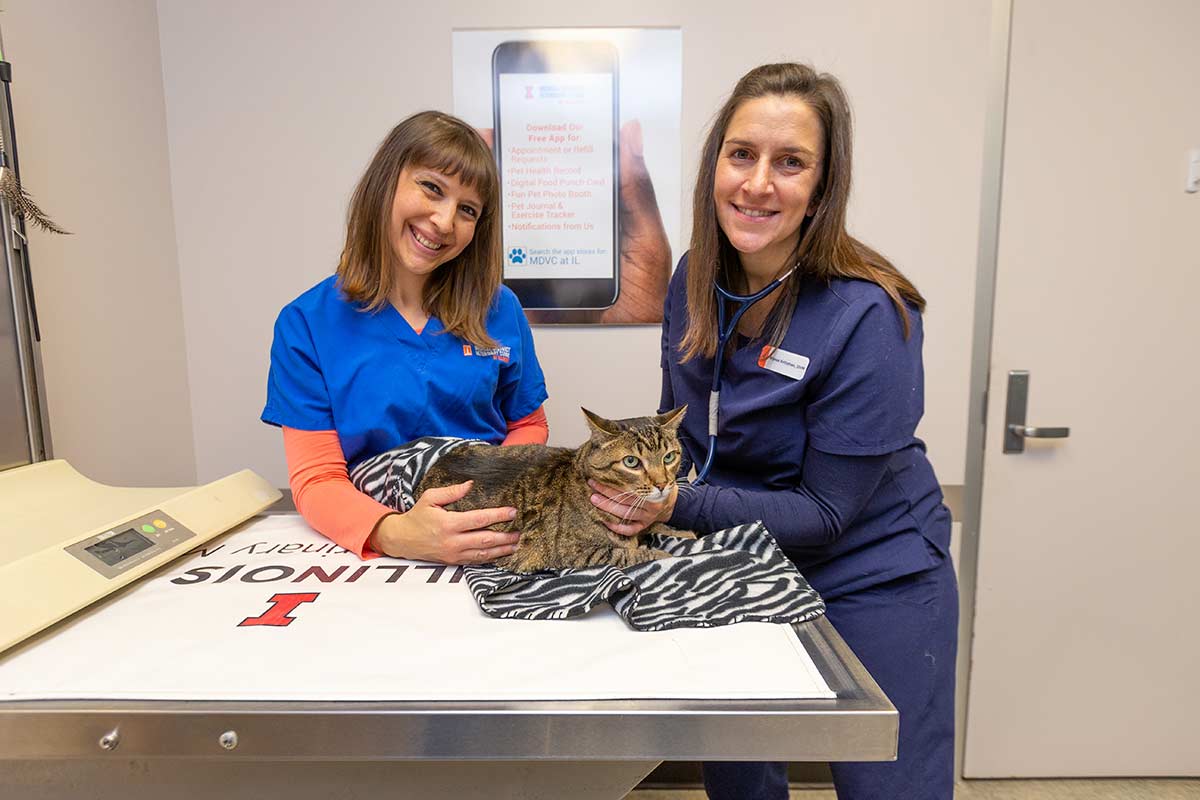 You have an opportunity to improve lives by helping animals, students, and faculty, honoring a veterinarian, or memorializing a special companion.
The Good Human Fund helps offset the costs for a patient at the Medical District Veterinary Clinic at Illinois whose owners may not have the means to provide the full extent of treatment available.
A gift to the College of Veterinary Medicine's Companion Animal Memorial Fund lets grieving animal owners know that someone cares and understands their loss, and also serves as a fitting tribute for a cherished animal companion. The fund goes to support programs and projects that will enhance the health and well-being of companion animals.
You may also support the University of Illinois College of Veterinary Medicine's teaching, research, and public engagement initiatives throughout the Chicago area. These gifts assist with enhancing the experiences of veterinary students in Chicago or aiding with equipment, outreach, and public education needs.
Thank you in advance for your support.