Join Our Team: Office Administrator Position Open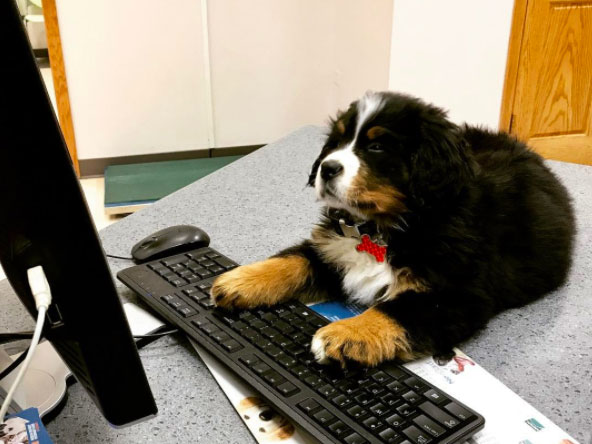 Work for an amazing clinic that has a close bond with its patients and clients. (Just see all of our positive reviews on Facebook and Yelp!) The University of Illinois Medical District Veterinary Clinic in Chicago seeks an Office Administrator to provide administrative support and assistance to the Director of the Medical District Veterinary Clinic and College of Veterinary Medicine finance staff.
This position requires a high school diploma and four years of progressively responsible experience in an office support setting that requires the use of judgment and initiative, and the ability to operate computer systems utilizing various office software packages, OR two years providing specialized support regarding programs, policies and procedures related to the work of the principal(s).
View classification specifications: https://www.sucss.illinois.gov/specs/detail.aspx?ID=2812&osm=c19
Please submit a cover letter, resume and contact information for three references to:
Keri Dean
Veterinary Medicine HR
keridean@illinois.edu
(217) 244-9271
The University of Illinois conducts criminal background checks on all job candidates upon acceptance of a written contingent offer.
Illinois is an Affirmative Action/Equal Opportunity Employer and welcomes individuals with diverse backgrounds, experiences, and ideas who embrace and value diversity and inclusivity (inclusiveillinois.illinois.edu).